Run a Competition with Toddle About
...and get more parents joining your opt in email list
There are few better ways to build your own email list of prospects and improve your brand awareness than running a competition.
Give away your own products or services and you can instantly build a list of people who are interested in what you have to offer. You can then build a relationship with them over time and convert them into customers and advocates.
With our competition package, you get the following:
Your competition hosted on the Toddle About website, giving you lots of exposure
Competition set up and entries all managed by Toddle About, so you can sit back and relax!
An e-shot to promote your competition to our opt-in readers
Crucially, we will send you the contact details of all entrants that opt in to join your email list* (typically 60% of entrants).
Toddle About competitions can reach tens of thousands of parents and attract, on average, 400 - 500 entries. Our record so far is over 5,000 entries!
Cost: £79 + VAT
Magazine Advertisers get a 50% discount
*We run our competitions and share data in compliance with all GDPR regulations.
See it happen 'Live'
In the following video, Tim will show you LIVE how we attracted nearly 250 entries in just a few hours to one of our competitions (don't worry, the video only lasts a few minutes!)
This competition closed with over 1,500 entries in total:
To book a competition, please complete this form to submit the details of the competition.
We will review and approve the competition, and contact you to confirm the booking. We will then raise the invoice for the competition.
If you have any questions, please contact us today on advertise@toddleabout.co.uk
Optional extra:
Promote your competition further and attract more entries with an advert in the Toddle About magazine.
We will design it for free! (Design is normally £49 + VAT)
For free design, the advert must be promoting the competition and prize on offer must be agreed with Toddle About. Minimum 1/2 page advert.

Thank you for running the competition for me - it has been my most successful campaign to date!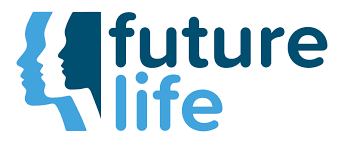 We have been using Toddle About to run a competition for us, and I have to say that I am very pleased with the results and the service provided has been excellent with help and suggestions at every step of the process. The competition set up was very well managed and we are getting new leads as a result. Marketing budget very well spent!
Previous
Next